Dear Community Partners:
After careful consultation with our Board and Keith Bath our event host, we have made the difficult decision to cancel our Prairie Golf fundraising event scheduled for June 13, 2020. Hopefully, we can plan on June 19, 2021, as our next Prairie Golf Tournament.
Following increased and overwhelming concerns about the COVID-19 virus, and the economic impact it has had on our communities business and individuals, we felt this was the best way to proceed during such an unprecedented situation. We are very disappointed that we are unable to hold this event, but we know it is the right decision based on the information we have today.
We sincerely thank you for your past contributions and support to SARA House and if you are considering a donation to SARA House, you can do so online at https://www.paypal.me/SARAHouseCO, by completing the donation form below, or by calling us at 970-867-2121. The success of our organization has been because of support we receive from our community partners.
Please contact us if you have questions about SARA House, or anything we can do to support your organization!
Sincerely,
Paula D. Bragg
Executive Director
Keith Bath
Event Host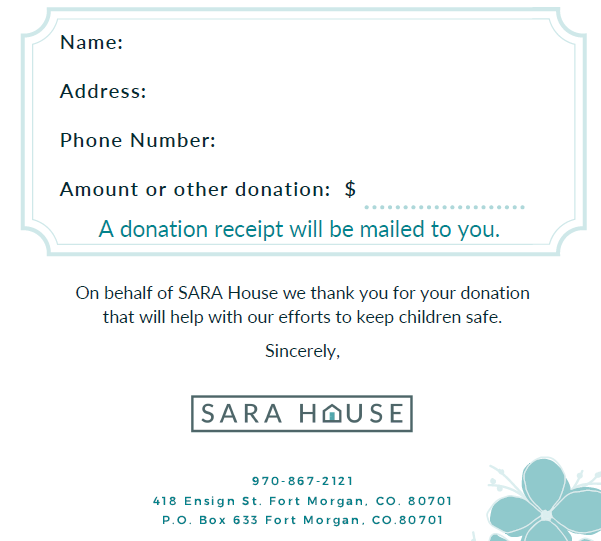 Thank you Keith Bath for your continued support!